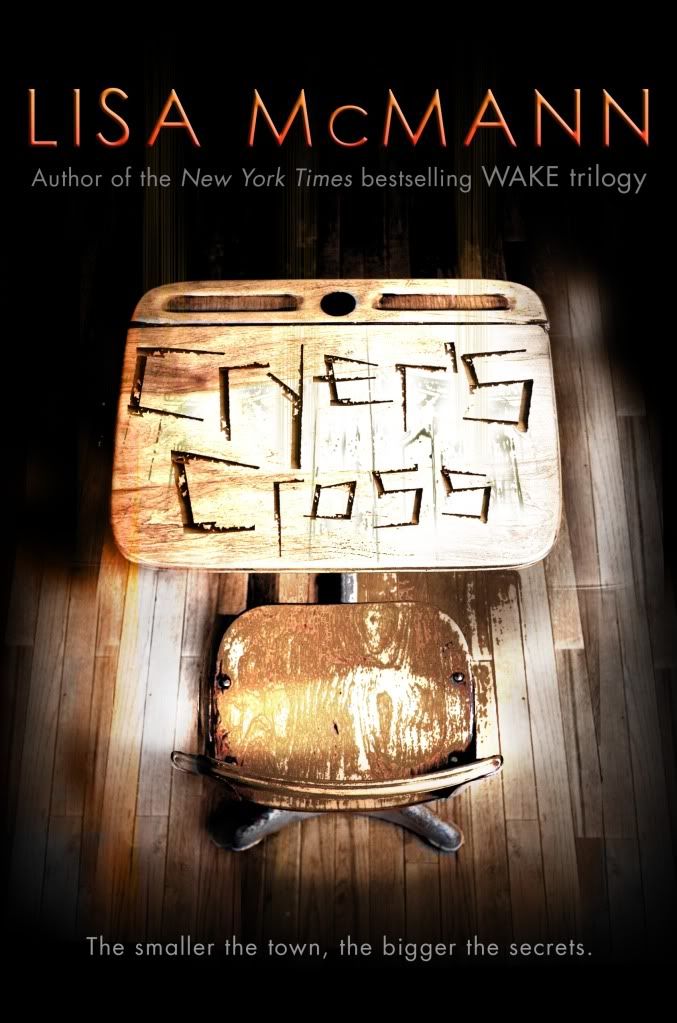 Coming soon from BIR2010 showcased author, Lisa McMann. I thought it would be nice to tie in a little teaser of what to look forward to coming out next year:


Cryer's Cross by Lisa McMann
Release Date:
February 8, 2011


Publisher:

Simon Pulse


Genre:

Teen Fiction



The Story

(as printed on the back of the book):

The small town of Cryer's Cross is rocked by tragedy when an unassuming freshman disappears without a trace. Kendall Fletcher wasn't that friendly with the missing girl, but she angst wreaks havoc on her OCD-addled brain.

When a second student goes missing - someone close to Kendall's heart - the community is in an uproar. Caught in a downward spiral of fear and anxiety, Kendall's not sure she can hold it together. When she starts hearing the voices of the missing, calling out to her and pleading for help, she fears she's losing her grip on reality. But when she finds messages scratched in a desk at school - messages that could only be from the missing student who used to sit there - Kendall decides that crazy or not, she'd never forgive herself if she didn't act on her suspicions.

Something's not right in Cryer's Cross - and Kendall's about to find out just how far the townspeople will go to keep their secrets buried.



My Review:

I didn't want to take a chance in giving anything away in this book, so I thought it safest if I went with what was already out there. This way, there is no chance of anything being spoiled for anyone anticipating the release of this book.

Lisa McMann has a gift when it comes to character development and plot lines. Different from her

Wake

series, this book is a stand alone written in normal prose format. The characters are very compelling and believable, and in my opinion, unforgettable. The story is original and kept me wondering what was going to happen next. I found myself, more than once, wanting to skip to the end of the book to see what was going to happen. I don't do that very often. Fortunately I was able to contain myself and finish the book without peeking.

If there was anything that bothered me about this book, it was only that it wasn't long enough for me. When I was done with it, I wanted more. There was so much more to this story, and it is like McMann took just a very specific part to tease us with. In my opinion, that means she did her job, by pulling me into Cryer's Cross so deeply, that I didn't want to leave.